Meta platforms – Facebook, Instagram, and WhatsApp will get additional paid features soon. The company has reportedly organized a group to work it out. 
Apple's new app tracking feature to provide more privacy to its users has caused Meta a revenue loss of $12.8 million. – A report by Forbes.  Facebook, Instagram, and WhatsApp have taken a severe hit with this privacy update. So, Meta plans something new to recover the revenue loss. What is it?
Well, as per The Verge report, Meta is soon going to bring up paid features on Facebook, Instagram, and WhatsApp. Here, we will talk about the details of the report and how this is going to impact users of Meta platforms. 
Things to Know About Apple's New Privacy Feature
Apple is giving the choice to its users to either opt-in or opt-out from tracking by any app they use. Precisely, they are asked to choose between "Ask App Not to Track" and "Allow Tracking" once they open the app.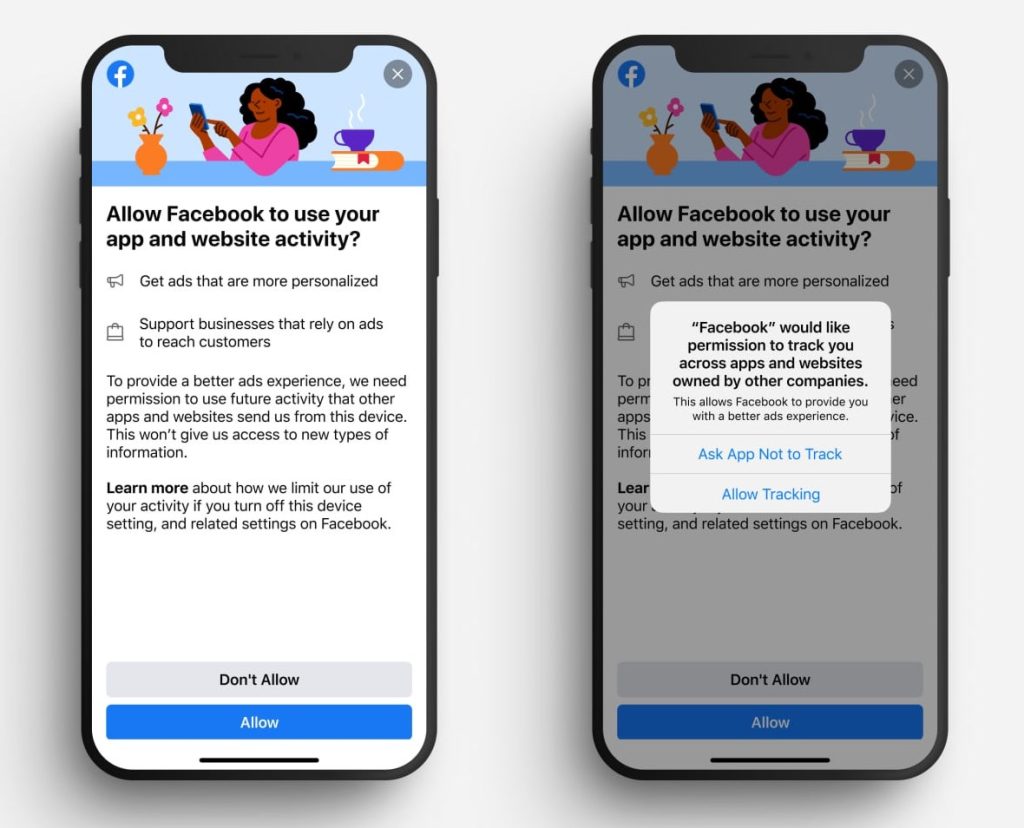 Now the question is why this new tracking permission has caused a huge decline in Meta's revenue. First of all, Facebook claims that the small business community relies heavily on personalized ads to reach its target audience. 
Especially, during the Covid-19 pandemic period, almost 44% of small and medium-sized businesses increased their spending on personalized ads on Meta's platform to sustain their business. 
As per Facebook data, this forced update by Apple can further cause a sharp decline in sales. That is over a 60% cut in sales per dollar they spend. All-in-all, it hurts their business a lot because they are getting restricted from reaching more and more people, particularly Apple users.
Paid Features on Facebook, Instagram, and WhatsApp: Coming Soon
Meta has reportedly formed a dedicated group called "New Monetization Experiences" to solely work on building paid features. The group, headed by Pratiti Raychoudhury, will keep itself focused on finding new routes for earning non-advertising revenues. 
Further, in an interview with The Verge, John Hegeman, Meta's Vice President of Monetization said  "I think we do see opportunities to build new types of products, features, and experiences that people would be willing to pay for and be excited to pay for,".
Although he refused to talk in detail about the paid features, it is certain that there will be something new and appealing. Most importantly, apart from generating meaningful revenue, these features will add great value and diversity on users' ends.
What to Expect From Meta's New Paid Features
Until now, the most income of Meta platforms came from personalized ads and the company didn't charge its users. However, it seems that soon it will be entering into the subscription game like other social media channels. 
For instance, Youtube Premium lets you enjoy unlimited ads-free videos and songs. Moreover, it allows you to continue streaming while you are working on other apps or even when your screen is off.  
Similarly, Twitter introduced Super Follows as its paid feature, and Discord experimented with Nitro subscription. Similarly, Snapchat enticed its users to pay to unlock new features. 
So, we can expect that Meta will also be coming up with something big and great for its users which is worth paying for.
Conclusion
A recent survey, conducted on this new privacy feature by Apple, revealed that 59% of the users will be allowing App tracking if they get relevant content.
As for Meta and its three platforms, paid features can turn out to be a new revenue-earning opportunity. 
At the same time, this is supposed to enrich the experience of social media users by giving them full access to exclusive content and interesting features. At the same time, this is supposed to enrich the experience of social media users by giving them full access to exclusive content and interesting features. Subscribe to our blog to read the latest marketing trends, news, updates, and how to boost your business using content marketing and social media marketing. 
Views: 425