This post is an attempt to bring before you the top Big Data Analytics companies so that you can pick the one that suits your business needs perfectly.
Big Data, in simple terms, is a massive amount of data or datasets which are impossible to store in traditional computers.
Moreover, they cannot be processed and analyzed using conventional data processing tools. These data contain useful information but are mostly presented in an unstructured format, thus making it difficult to interpret. 
So, here comes the need for a data analytics company that draws meaningful insights from raw data and helps in better decision-making. Before we start off with the list, let us first understand why Big data analysis is important for your business growth. 
Why does Your Company Need Big Data Analytics Services?
Your company's performance is based on certain parameters out of which the most important are – client satisfaction, production cost, risk mitigated, and failures identified. 
And honestly, in present times, almost every industry vertical is experiencing cut-throat competition. Hence, looking after those performance determinants individually becomes difficult for business owners. 
Wouldn't it be great if someone deeply analyzes your company's data and then brings the end results to help you perform better? We're sure it will be. Data analytics companies extract vital insights from big data and provide accurate results regarding market trends, hidden patterns, and customer preferences.
List of 10 Leading Data Analytics Companies in 2022
Below is the list of most promising names in the big data industry whose services can be harnessed by enterprises like yours. These companies use cutting-edge tools such as predictive analytics, data mining software, and artificial intelligence to produce conclusive results.

1. Webgen Technologies
Their big data analytics team has extensive experience in handling and analyzing large data sets and bringing conclusive results.
If your enterprise is in need of someone to look through your company's data and harness it to solve business problems, then Webgen is the right address.
They have been delivering efficient data analytics solutions to businesses from various industries.


Services They Provide:


Data Modernization – Makes the data sets agile, scalable, and future-ready to speed up the work process.
Cloud Migration – Deploys the best solutions for end-to-end cloud migration and also provides strategic cloud advisory solutions.
Processing Big Data – Quickly processes and analyzes big data that are otherwise too complex to be managed by conventional tools.
Advanced Analytics – They use modern tools such as R, and Python to build ML models to predict future market trends.
Data Reporting – Conducts detailed analysis of the company's performance and provides meaningful insights through graphs and charts.
Data Management – Builds futuristic data architecture to add value to your business.
Website: www.webgentechnologies.com
Email: sales@webgentechnologies.com
Location: Kolkata, India, and Olathe, Kansas, US.
2. InData Labs
It is a leading service provider that unlocks the potential of data intelligence to provide scalable solutions to business problems.
Being a renowned data-science firm, it is trusted by popular brands globally for faster processing of vast databases.
Moreover, their transformative insights derived from their data stories will help you to stay ahead of the competition.


Services They Provide:


Architecture Analysis – Data engineering consulting service to create a roadmap or action plan after identifying the data infrastructure or system.
Architecture Improvement – Implements best measures and automation tools to transform the old infrastructure into a scalable and robust one.
Big Data Pipelines – Extracts data from pipelines and prepares them for analysis after testing and evaluating analytics tools.
Data Analysis and Visualization – Merges and processes data to a single point of analysis and then prepares and visualizes reports for clients.
Website: indatalabs.com
Email: info@indatalabs.com
Location: Nicosia, Cyprus
3. ScienceSoft
As a top-ranking big data company, it continues to serve different domains with quality solutions starting from automation to advanced analytics.
In particular, their flexible service approaches enable clients to get faster, faultless, cost-effective, and more secure data solutions.
Their vast data analytics portfolio suggests that they have excellent expertise in processing raw data as well as data management.


Services They Provide:


Data Integration and Data Warehousing – Helps in data extraction, transformation, loading, and data governance.
Big Data – Infrastructure setup, security, and quality management of data. Plus, analysis and reporting.
Data Science – Data preparation, tuning of ML, data mining models, designing and implantation of AI solutions.
Self-service BI – Provides Business intelligence solutions and data infrastructure design and implementation.
Data Visualization – Interactive dashboarding and multiple visualization techniques (symbol maps, pie charts, bar charts).
Website: www.scnsoft.com
Email: contact@scnsoft.com
Location: McKinney, Dallas area, TX

4. iTechArt
The data consulting and data engineering solutions by iTechArt are sure to improve your organization's operational efficiency.
With unmatched big data capabilities, they have become a favorite partner of choice for many small, medium, and large-sized companies.
Further, their big data expertise includes artificial neural networks, AI algorithms, IoT solutions, parallel computing, real-time processing, and so on.


Services They Provide:


Big Data Consulting – They help you in finding the best data analytics tools that you can use for your business.
Big Data Analytics – Integrates data science to create personalized dashboards and manage business insights.
Big Data Development – Provides user-centric solutions that help in the better visualization of information extracted from billions of data.
Data Integration – Combines large volumes of data into a comprehensive structure for further processing and analysis.
Website: www.itechart.com
Email: hello@itechart-group.com
Location: New York, USA
5. Sigma Data Systems
Sigma's extensive network of professionals helps businesses worldwide to unlock data and turn them into assets.
Most importantly, the power of data is brilliantly used by their data scientists to deliver a clear and easy-to-understand vision.
They keep their focus straight on current trends so as to provide state-of-the-art solutions.


Services They Provide:


Advanced Analytics – Their broad and advanced data strategies assist in the analysis of structured, semi-structured, and unstructured data.
Big Data Consultancy – Their consulting services help businesses improve their quality of service and drive business growth.
Data Quality Assurance – Prevents undesirable outcomes resulting from low-quality data by providing data QA.
Data Visualization– Simple and comprehensive visualization of data to identify market patterns and customer trends.
Website: www.sigmadatasys.com
Email: sales@sigmadatasys.com
Location: California, USA
6. Oxagile
Oxagile is considered one of the trusted big data analytics consulting companies in the USA.
Being a full-fledged data analytics company, it has the right kind of expertise to solve complex challenges that businesses face.
Besides, their excellent talent pool, extensive tool selection, and system reliability set them apart from the rest.


Services They Provide:


Data Engineering – Building scalable data pipelines, optimizing them, and deploying data warehouses and lakes.
Data Analysis & Visualization – Creates reporting dashboards, implements BI tools, and optimizes BI systems.
Data Migration – Assists in easy migration of data from legacy systems and moves existing infrastructure to the cloud.
Website: www.oxagile.com
Email: usa@oxagile.com
Location: New York, USA
7. Integrate.io
It is a global data analytics firm that helps you to make informed decisions and provide a better customer experience.
Moreover, Integrate.io is primarily known for its long years of experience that have made them capable of delivering reliable forecasts.


Services They Provide:


Data Warehouse Analytics – Provides you all the information like who is using your data and how they engage with them over time.
Data Pipeline – Automated, reliable, and scalable ETL pipeline that helps firms gain valuable business insights.
Data Integration & Analysis – Integrate advanced data analytics tools and models to create visual reports and identify end-users.
Website: www.integrate.io
Email: hello@integrate.io
Location: California, USA

8. RightData
At RightData, you can get simplified and modernized solutions for data management and analysis.
They conduct step-by-step processes like data acquisition, understanding, modeling, and lastly, drawing conclusions.


Services They Provide:


Data Migration – Replatforming the databases by initiating efficient migration of raw data.
Data Streaming – Real-time replication or transfer of data using several processes like DB log, CDC query, and Key-based incremental.
Data Warehousing – Effective landing of data in warehousing platform, thus making it ready for stakeholders for further analysis.
Data Reporting – Uses a proactive approach and innovative tools to derive quick insights from the data.
Website: getrightdata.com
Email: contact@getrightdata.com
Location: Atlanta, GA
9. LatentView
LatentView is gradually becoming a big player in the data analytics industry with its simple, agile, and low-cost solutions to data processing and analysis.
Thus, if you lack expertise in handling large data, VMware can help you. They provide end-to-end and integrated data analytics solutions.


Services They Provide:


Analytics Assessment – Evaluate a roadmap strategy to maximize and monetize the value of data.
Data Warehousing – Implements modern repository services for easy, reliable, and consistent access to data.
Data Visualization – After examining all the data points thoroughly, they process the data to a single point of analysis and then prepare reports.
Website: www.latentview.com
Email: marketing@latentview.com
Location: Princeton, USA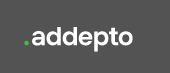 10. Addepto
Addepto operates with the objective to help businesses grow fast by quickly turning data into actions.
Hence, they can unlock the data insights with great accuracy and speed, no matter what the size, type, or value of data is.
Services They Provide:
Modern Data Pipelines – Design, construction, and implementation of automated data pipelines.
Data Preparation – Helps in quick processing, transformation, and loading of data into data models.
Data Lake Implementation – Provides cost-effective storage of data through efficient data lake solutions.
Cloud Data Architecture – Builds highly accessible and flexible business data architecture.
Website: addepto.com
Email: hi@addepto.com
Location: Warsaw, Poland
Final Words
The exponential growth of volume, as well as the variety of data, is making it impossible to process and analyze using conventional tools. By 2025, the increase in the amount of data globally is expected to cross 180 zettabytes.
Thus, the services of efficient and top big data analytics companies are required to extract valuable information from this raw data.
Views: 841